Snacking with your pooch around can be a tricky task, as avoiding its expectant eyes is painfully difficult. Human foods are always a little tricky when we think of administering them to our furry friends. People often wonder if nuts are suitable for their pooches.
Although nuts are packed with proteins and other nutrients, they may not be the best snack for your dog. They are too rich in calories for your furry friend. Walnuts, much like some other nuts must be completely avoided from your dog's diet, as they can be toxic.
They can be very dangerous to the health and well-being of your dog. They are toxic for your dog and should not be given to it as treats
Benefits Of A Walnut
Walnuts are known to be rich sources of nutrients and antioxidants. They have a high content of fatty acids, especially Omega-3. Walnuts reduce cholesterol and blood pressure levels in humans.
They are nutrient-rich nuggets that have a high proportion of melatonin that promotes a healthy sleep cycle. Hence, walnuts like most other nuts are recommended parts of healthy diets.
However, these health benefits do not outweigh the negatives in the case of your pooch. These health benefits are much more applicable to a human's walnut consumption than its consumption by dogs. The issue of safety is quite serious when we assess the impact of a dog eating walnuts.
Are Walnuts Safe For Your Pooch?
Walnuts should be actively avoided to steer clear of a significant number of health complications that may arise from their consumption. Eating a stray piece of walnut may not result in any serious health problems, but these nuts should not be given to the dog as treats in normal quantities.
The nuts themselves may not be problematic as such, but a certain fungus that grows on these nuts is extremely toxic for your dog. Serious implications can be produced as a result of this infection. Dogs can suffer from seizures, tremors and vomiting.
Why are Walnuts Bad For Your Pooch?
The nutrient content of a walnut is good for your dog, what is harmful is the fungus that grows on it. The toxicity of this fungus is so high that it is prone to causing serious ailments in your dog. Walnuts are predisposed to the growth of a variety of fungi. They may be infected with fungi at almost any time from their harvest to being shelved at stores.
The high moisture content in walnuts makes them conducive to the growth of fungi. These fungi often produce mycotoxins that can be seriously injurious to health. These mycotoxins produce seizures and tremors. They are known as tremorgenic mycotoxins. Some are also suspected to be carcinogens.
Black walnuts are particularly toxic to a dog's health. These mycotoxins are not only found in walnuts but also in cheese, bread and contaminated food at composting sites. Washing the walnuts with water or vinegar does not necessarily remove the harmful fungi completely.
There are no proven methods of eliminating these infectious fungi by simply washing and drying walnuts. As such fungal growths are mostly invisible to the naked eye and they do not simply remain limited to the surface of the walnut, removing it is most definitely impossible.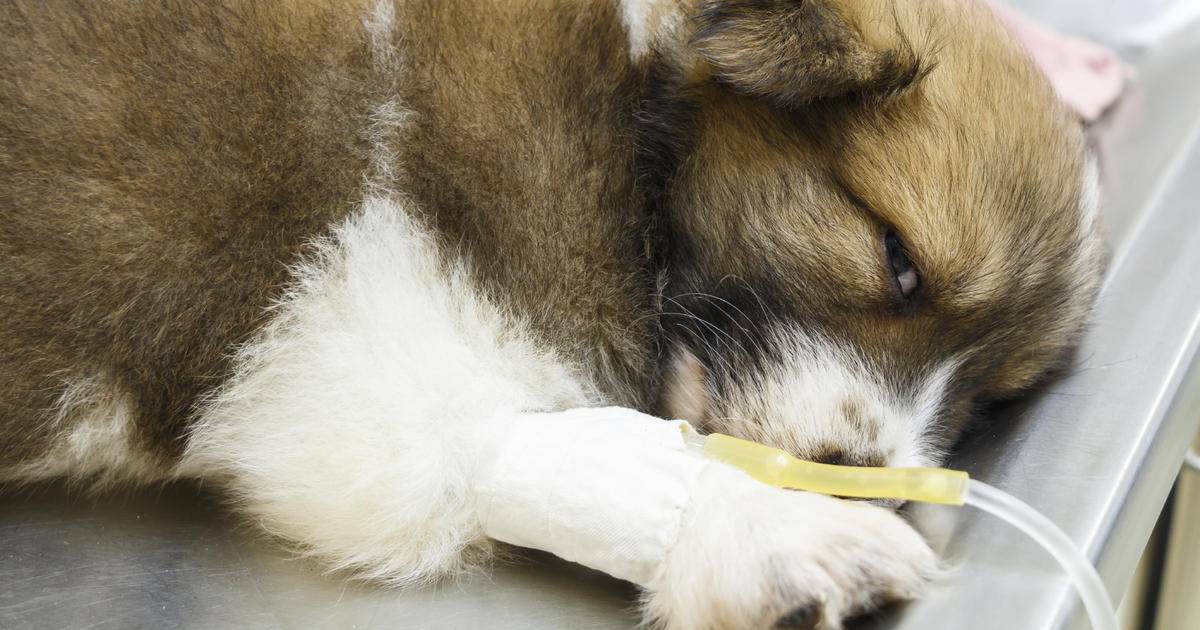 Walnuts are also unsafe for your pooch as they are prone to causing painful intestinal obstructions. As dogs do not chew their food well, obstructions can be caused due to the comparatively larger size of the nut.
They may be choking hazards in smaller dogs due to their comparatively large size. Stomach irritations in dogs are also common side effects of consuming walnuts. Dogs can sometimes eat the shells of walnuts, leading to intestinal blockages that need the immediate attention of the vet. Close monitoring of the dog is needed to ensure it is passed out naturally. If this does not happen, surgical intervention may be needed to clear the obstruction.
In other cases, the ingestion of walnuts may also lead to pancreatitis or gastroenteritis. The former is the inflammation of the pancreas while the latter is the inflammation of the GI tract- the stomach and the intestines.
Can Shelling Or Cooking Walnuts Make Them Safe?
Shelling walnuts does not rid them of the fungal growths. The small opening in the shells makes the walnut inside vulnerable to such fungi. These fungi can travel inside the walnut shell, thereby infecting the nut inside.
Cooking cannot remove the fungal growths and the mycotoxins they produce. Thus, there is no given foolproof method of getting rid of these fungi. The best option available to a dog parent is to avoid walnuts completely.
What To Do If A Walnut Is Accidentally Ingested?
If your dog has accidentally eaten a lone walnut, the chances are that it will not affect his health. However, if he eats a significant number of walnuts, this may be a cause for alarm.
Monitoring the pooch on both occasions is necessary to avoid mishaps. Your dog will most probably vomit if it has ingested an infected walnut. This is a positive sign as it eliminates some of the toxins from its GI tract.
In case trace amounts of mycotoxins were ingested, fine tremors will be experienced. These tremors may be difficult to gauge if you are not holding the dog. In severe cases, tremors tend to become much more aggressive and lead to seizures. The vet will administer medications to reduce the effect of the toxins as well as intravenous medicines to stop the seizures.
Often tranquilizers, charcoal and muscle relaxants are used to treat the effects of poisoning. Administering hydrogen peroxide also aids in inducing vomiting to purge the system of the toxins. Time is of the essence in such situations, to reduce the possibility of toxin absorption. If you happen to notice any symptoms or unusual behavior in your dog, consult the vet immediately.
Dogs can effectively recover from such poisoning, but it is very dangerous for their overall well-being. The speed of recovery depends on the number of moldy walnuts ingested by the dog as well as how early the infection was identified and treated. Ingestion of moldy walnuts requires the vet's attention at the earliest possible.
Can My Dog Consume Other Nuts?
Some nuts are considered to be marginally safer and hence can be given to your furry friend. However, moderation is key when it comes to deciding on the diet of your dog. Peanuts, cashews and almonds are considered to be safer options for your dog.
Raw nuts are not best-suited snacks for dogs. Plain peanuts without any salt or sugar-coating can be given in limited quantities to your dog. These fatty treats should be limited to a minimum. Always remember to remove the peanut's shell before you give it to your dog.
Almonds are not toxic for dogs, however, they are difficult to digest properly. They too can cause GI distress and stomach problems. Roasted cashews can also be given to dogs in limited quantities. Raw cashews have to be actively avoided as they contain harmful toxins. Roasted chestnuts can also be good treats for your pooch.
You should steer clear of macadamia nuts. These are one of the most toxic nuts that adversely affect your dog's health – causing neurological distress- even in limited quantities. The important thing to remember is that all nuts can be hard to digest as they are exceptionally rich in fatty acids. They are all mostly prone to causing impaction and obstructions.
Dogs will have more trouble digesting nuts than humans and this should be kept in mind while trying to figure out if you should feed your dog some nuts. Hence, the right approach to feeding your dog nuts will be to limit the intake quantity and avoid the more harmful varieties like walnuts, pecans and macadamia nuts.
You should also actively prevent the consumption of coated nuts. These can have a bad influence on the health of your pooch.
The Final Verdict On Walnut Consumption
The pros and cons distilled after analyzing the effects of walnut consumption on your dog suggest that you might want to avoid walnuts completely. The possibility of completely removing the toxic fungi from walnuts is next to impossible. This means that you will never surely know if the packaged walnuts have traces of the mycotoxins still active.
The ailments produced by these toxins definitely outweigh the benefits of feeding your pooch these nuts. Their fat content is also harmful to your dog's digestive system. If your dog accidentally ingests a few, observe his behavior and get help if you notice symptoms.
If you want to feed your pooch nuts, do so in extremely limited quantities and from the list of nuts that are non-toxic. You should consult your vet before deciding on any nut as a special treat as your dog may have certain specific requirements and prohibitions due to his health parameters. Occasionally giving him one or two roasted peanut treats is, however, permissible.
One request?
I've put so much effort writing this blog post to provide value to you. It'll be very helpful for me, if you consider sharing it on social media or with your friends/family. SHARING IS ♥️