Everybody would love to give their dog a name which is clever. This is because having a clever dog name is fun. When naming your pup, you should definitely look at the options.
These 75+ eye-catching and clever dog names are bound to bring a smile to your face!
A dog is a friend for a lifetime so giving a name that suits your relationship with him is all good. There are all-time favorite names like Rocky, Bella, Max, Lucy, and King. However, clever names for dogs are unique in their own meaning.
An example would be my own Golden Retriever whom we named Toby. Toby is a common dog name which means that he got his other nicknames like Toby of owner Phil.
This makes the dog less special. Hence it is a nice idea to give your puppy a name that is unique and these names are known as clever dog names.
Now if you really want to give your dog a unique name then do choose a name from the list below. I have given an exhaustive list of clever and unique dog names.
This means that you need not look beyond this list to find more names for your puppy.
The literal meaning of clever is to use the brain to show some kind of uniqueness.
The official definition from Dictionary is "mentally bright; having sharp or quick intelligence; able" and "showing inventiveness or originality; ingenious."
Now I will list clever dog names for various categories of puppies and dogs that include both male and female.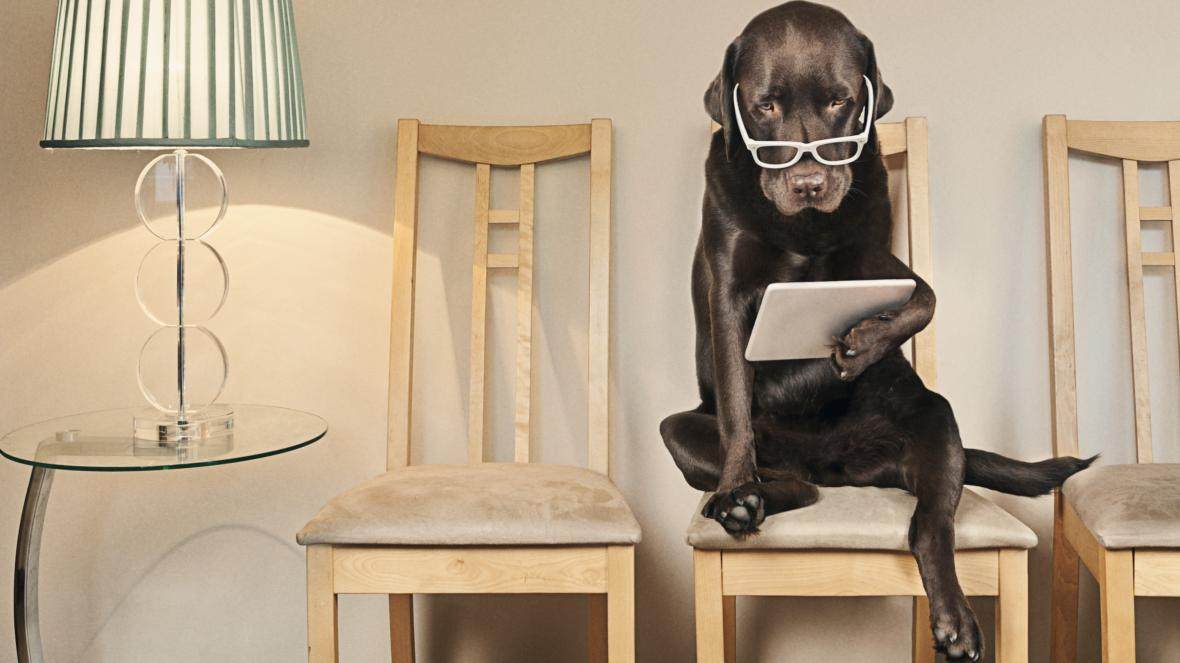 Punny, Clever Dog Names For Male Pups
When you hear someone naming his/her puppy with a unique name that sticks around in everyone's mind, it's going to be a part of your gossips. These funny and punny puppy names will definitely blow your mind.
These super clever puppy names for male are too good:
Chewbarka
Jimmy Chew
Bark Wahlberg
Droolius Caesar
Bark Twain
Hairy Paw-ter
The Notorious D.O.G.
Orville Redenbarker
Salvador Dogi
Sherlock Bones
Woofgang Puck
Bark Obama
James Earl Bones
L.L. Drool J
Beowoof
William Shakespaw
Jabba the Mutt
Bark Griswold
Bilbo Waggins
Bob Scratchit
Sir Arthur Canine Doyle
Dogstoyevsky
Fuzz Alrdrin
Jake Gyllenpaw
Jude Paw
Luke Skybarker
Karl Barx
Ron Fleasly
Bone, James Bone
Ryan Fleacrest
Taylor Pawtner
Winston Furchill
Muttley Crew
Fur-Dinand 
Indiana Bones
Pablo Escobark
Santa Paws
Franz Fur-dinand
Fyodor Dogstoevsky
Kareem Abdul Ja-Bark
Ozzy Pawsborne
50 Scent
Groucho Barks
Paw-casso
George Bernard Paw
Dumbledog
Bill Furry
Fleasy E
Andy War-Howl
Boba Fetch
Punny, Clever Dog Names For Female Pups
Next, I have some funny and clever names for the female pups. After all, females also need to be pampered. My personal favorite is Tina Spay on this list.
Virginia Woof
Mary Puppins
Sarah Jessica Barker
Billie Holidog
Katy Pawry
Rosa Barks
Tina Spay
Queen Elizabark
Bone Crawford
Winnie the Pooch
Britney Ears
JK Growling
Catherine Zeta-Bones
Hairy Underwood
January Bones
Jennifer Pawrence
Katy Hairy
Mariah Hairy
Phoebe Ruffay
Olivia Chewton John
Vera Fang
Waggie Gyllenhall
Tankerbell
Jane Pawsten
Ma Barker
Ellen Degeneruff
Woofie Goldberg
Lady Dogiva
Other Creative & Clever Dog Names
We are not done yet as I have more names to share today. The clever names for dogs are loved by everyone. Your dog is going to make your proud and popular with its unique name. This one name is 100% unique and I highly recommend it.
Dee-O-Gee
For Dog Names in Other Languages
Even if you are staying in English speaking countries, there is no one stopping you from using a name from other languages which will make your dog so special in the neighborhood.
Perro (Spanish)
Hund (German)
Chien (French)
Cane (Italian)
Pes (Czech)
Koira (Finnish)
Hundur (Icelandic)
Madra (Irish)
Canis (Latin)
More Funny Dog Names
If you want more dog names that are funny, then do look around on my website. I have added a number of articles with different categories of dog names.
These categories range from silly to clever, movies, TV, books, comics, music, history, food and everything in between.
How to Teach Your Dog its Name
Conclusion
If you have a name for your dog that is unique or you have a name that is not included in the above list then do share it with me in the comments below.
References
One request?
I've put so much effort writing this blog post to provide value to you. It'll be very helpful for me, if you consider sharing it on social media or with your friends/family. SHARING IS ♥️