Valentine's Day is just a few months away, and some of you might have already started planning the day of love with your significant other. However, did you think of your furry little one wagging his tail while you read this?
Valentine's day is essentially the day we celebrate love. And your dog? He/she celebrates love every day by doting on you every single day. All of you lucky enough to have a dog know it. Thus, making your dog your valentine is one of the best things you can do for you and your little buddy. It's only fair.
Your dog deserves a day all about him/her and you. Making them your valentine on the day of love, in essence, Valentine's Day can be a great way! Plus, even those of us who are not too good at romantic gestures would be able to make their valentine extremely happy by just being with them.
We mean your dog only needs your presence to be happy, right? But, one thing you need to factor in is what your dog likes to do. Here are a few ways to help you plan your day with your furry baby:
A Shareable Dinner Treat
Most days, you and your dog don't even eat together, let alone share a treat. Moreover, on Valentine's Day, most of us give and receive chocolates. But since your dog cannot eat chocolates or any sugary treats, why not make something that both you and your dog can eat?
It can be anything, as long as both of you can enjoy it together. Be it cheese biscuits, peanut butter, popcorns, eggs, et cetera. All you need to make sure is that you don't feed your pooch something they are allergic too. Other than that, we are good to go!
Spa Day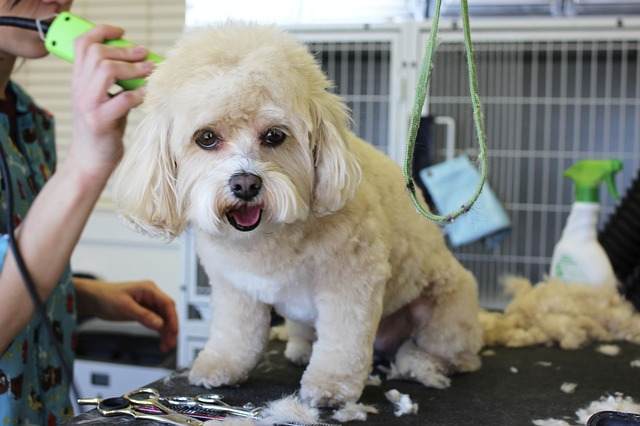 One way of celebrating Valentine's Day with your pup is to go for a spa day for just the two of you. So, head to a pet-friendly spa and have your little one enjoy a long spa while you enjoy your spa.
You can also take your dog to a salon and get them all dolled up. You can also, go to a spa and/or a parlour and then go out about your day showing off your little love. A Photoshoot can also be an option though!
Or, you can just wait and be there while your pup gets through a spa. It would be rejuvenating for the both of you either way. Looking at your pet all happy and dolled up is always rejuvenating, right?
A Holiday!
A Holiday with your pet can be the breather, both of you need. Especially if you have a breed that loves travelling.
All you have to do find a place suitable for both you and your furry Valentine. You should plan your days with activities that your dog likes, which also depends on the breed. Like some dogs enjoy the sun, so you can probably go to a beach for a holiday while some dogs belong to the mountains, so hiking would be more their thing.
Either way, going away with your pet, would be amazing for you and them equally. There's no better companion than a four-legged friend who would support almost all of your travelling decisions. However, make sure you make your decisions keeping in mind the little one and his needs!
Donate to Dog Shelters
We can all agree that dogs are one of the gifts given by god. If you have a dog, you would know just how better they make our lives. Even the ones that don't, know how loving and caring and extremely loyal they are.
For all the love that we receive from them, it's only fair to give it back, right? Donating to dog shelters can be a way to make dogs your valentine, even if you don't have one as a pet. You can donate anything. From food to blankets to sweaters.
Dog Shelters are in need of aid and dogs deserve all the care and love they can get. Moreover, donating to a dog shelter and spending some time there could give you one of the best Valentine's days of your life.
Shopping!
Oh, who does not love shopping? Well, shopping is not a thing for every dog. But if your dog is well-behaved and loves going around with you, you can take them shopping to celebrate this Valentine's Day.
You can take them to a pet store and have them pick out the stuff of their liking. Leashes, sweaters, neck belts or bows, brushes, their bedding or their favourite treats; it can be anything! You can also take them around the mall while you shop. Moreover can one think of a better shopping partner than a pupper who is just happy to be going around with you? No, right? That's what we thought!
Shopping can be a great experience for you and your bud, if done right. Although make sure, the place you're going to is pet-friendly.
Spend the Day Out
If you have an energetic puppy, spending a day out would be the way to go. So, take them out to do their favourite outdoor activity or plan your outing with numerous activities on the to-do list.
Depending on your dog, you can take them for a walk, hiking, to the park to play frisbee, or just running around them in a park. You can also go for athletic games if that's what your dog likes. But it all depends on what you and your bud enjoy the most.
If your dog loves participating in contests and so do you, then you can also hop on to a suitable competition going on around you. Your dog and would surely enjoy the adrenaline rush!
Movie Date
Movie dates could be an amazing thing you can do with your pet. If your pet loves watching movies, it would be even more wonderful. While snuggling close to their guardian is every pet's favourite thing to do.
So, all you would need is a comfy sofa or a bed or you can even sit on a carpet with your bud and play movies that he likes or just movies with dogs. Say, 101 Dalmatians?
You can have their snacks or yours. So, sit and snuggle and watch a movie with your Valentine! They might even sleep on you while watching the movie and that, we can all agree, would be adorable!
Play Date!
Think of this as a double date! Call up your dog's best friend's human and arrange a playdate for your dog with theirs. Alternatively, you can arrange a first date too.
You can spend the day at home or plan on doing activities together with your dog's friend and your human friend. Playing in the park, going for walks, or doing any of the activities listed here; everything would be more fun. The more, the merrier right?
Although, your dog must be happy to be with other dogs and people. You know your valentine's comfort trumps everything, right?
Spend an Entire Day with Your Valentine
What does your furry little friend crave the most? Your company! Most of the dogs are left alone most of the day; they wait for their guardians. And even the guardians don't get much time with their pets. So, spending an entire day with them would be their dream come true. Probably for you, too.
You can take a day off and spend the entire day at home doing their favourite things. For this one day, don't get busy for your furry baby. Let them keep you busy. Play with them, have your meals while they're eating theirs.
Conclusion
The foregoing ways are not the only way you could celebrate Valentine's Day with your furry baby. Depending on the breed and the likes and hobbies of your dog, you can pick out any specific activity to do on Valentine's Day.
You can even dress them up if you want to, but hey, keep their comfort in mind. All in all, there's no way your valentine's day could go wrong with your dog. Whatever you do, it does not matter. What matters is you stay and spend the day with them. We are sure you will have one of the best Valentine's Day ever; since your valentine is the one who loves you unconditionally every day of the year!
One request?
I've put so much effort writing this blog post to provide value to you. It'll be very helpful for me, if you consider sharing it on social media or with your friends/family. SHARING IS ♥️